Recommendations from the staff at Seven Stories Press
This month, each of the links below will direct to our friends at Book Culture, who are currently fundraising to reopen their Columbus Ave location after it was seized by their landlord. You can also donate to Book Culture here.

A Bintel Brief: Sixty Years of Letters from the Lower East Side to the Jewish Daily Forward edited and translated by Isaac Metzker (Schocken), and A Bintel Brief: Love and Longing in Old New York by Liana Finck (Ecco)
Unlike its constantly-embarassing contemporary reincarnation, The Jewish Daily Forward of the early 20th-century was an incredible socialist newspaper published by and for the many Yiddish-speaking immigrant Jews arriving in New York. One of the paper's most beloved features was "A Bintel Brief," an advice column penned by Abraham Cahan and the other editors of The Forward. The column provides a wonderful glimpse into daily life of leftist Jews in Old New York and there are plenty of entires that contain answers to perenially-relevant quesitons of cultural assimilation, professional etiquette, interpersonal relationships, and intra-familial political disagreements. Liana Finck's illustrated adaptation contextualizes these letters within the frame of contemporary New York, presenting them as a conversation between her and the ghost of Abraham Cahan. It's delightful, and I highly recommend pairing it with Isaac Metzker's two-volume selection of letters, translated into English for the first time in 1971.
—Allison

A Dream Come True: The Collected Stories of Juan Carlos Onetti by Juan Carlos Onetti, translated by Katherine Silver (Archipelago)
Onetti writes unsparingly about cruelty. He separates the naïve from the innocent. The first are irresponsible and the latter, more than victims, phantoms. Each of these fifty stories portray the moment when actions becoming irreversible, when dreams come true.
—Elisa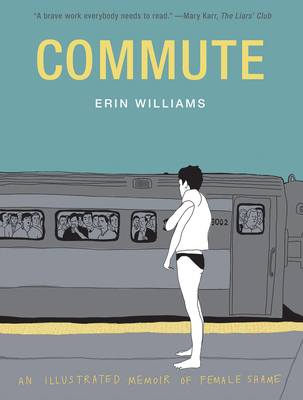 Commute: An Illustrated Memoir of Female Shame by Erin Williams (Abrams ComicArts)
Do you ever just finish a book and go "oh shit" and then sit in silence contemplating what you just read? Commute was that book for me. In Commute we follow the author along her daily Commute. Alongside the daily agressions and sexualization that come with being a woman in public, Williams recalls her past with alcoholism and her experience with recovery.
Since my staff picks are always so depressing, I also want to say that I've started watching 90 Day Fiance and I literally CANNOT look away from my TV. I desperately want to write a Marxist critique of this show, because if there's ever been pop culture that was made for that, it's this show.
—Eva

The Cost of Living: A Working Autobiography by Deborah Levy (Bloomsbury)
I just finished reading Deborah Levy's The Cost of Living and I want to push it on everyone I know. It begins with a conversation Levy overhears between an older man and a younger woman; the younger woman listens to the older man talk for a while and then she wants to tell her own story. His response: "You talk a lot, don't you?" Levy writes, "It had not occurred to him that she might not consider herself to be the minor character and him the major character." Levy's book is full of moments like this, moments where she articulates what you've often observed but never quite found the words for. The Cost of Living is about so many things—work, art, womanhood, motherhood—but what ties it all together is Levy's quietly radical determination to make a life for herself on her own terms. Reading it feels like riding a bike down a hill at top speed—exhilarating.
—Lauren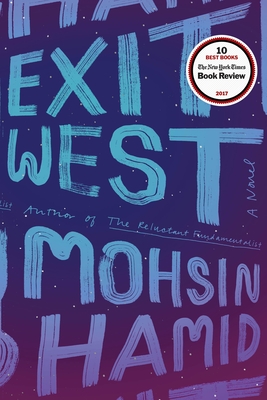 Exit West: A Novel by Mohsin Hamid (Riverhead)
A finalist for the Man Booker Prize, Exit West by Mohsin Ahmed is an extraordinary work of empathy and hope. It tells the story of Nadia and Saeed living in a city under an increasingly oppressive and violent regime and looking for a way out. Ahmed's descriptions of a world in conflict hit with a visceral immediacy, though there are touches of magic and unreality too. Doorways appear. Saeed and Nadia step through one hoping to find a better world on the other side.
—Ruth
"The Real Enemy" from Reply All (Gimlet Media)
Reply All is a podcast that spends its time deep-diving into the most bizarre corners of the world wide web. I've been listening to their quirky, humanistic stories for a while now, but last month's episode was especially unique. The three part series titled "The Real Enemy" takes a close look into the power struggle that has been occurring within the Alabama Democratic party over the past few months. The series explores the long legacy of racism within Alabama, one group's fear of the Dixiecrats, and the ongoing debate surrounding the future of Alabama's democratic party.
—Sam
An Evening in Paradise: More Stories by Lucia Berlin (Picador)
A Secret Santa treasure, Evening in Paradise by Lucia Berlin absolutely floored me. Loosely paralleling Berlin's own experiences, from Mexico City to Manhattan, each story is so carefully crafted and absolutely bursting with energy. Only "discovered" after her death, everyone should know Lucia Berlin.
—Shayan